%AM %500 %Africa/Abidjan, %2011 %Saturday:%Dec %p

We'll be seeing the year out with a picnic in the park. Come join us on the 10th of December at New Farm Park for a friendly Christmas party.
This is purely a social event, and a great opportunity to bring your friends.
Please bring something to share.
We will be meeting at the marked location in the park: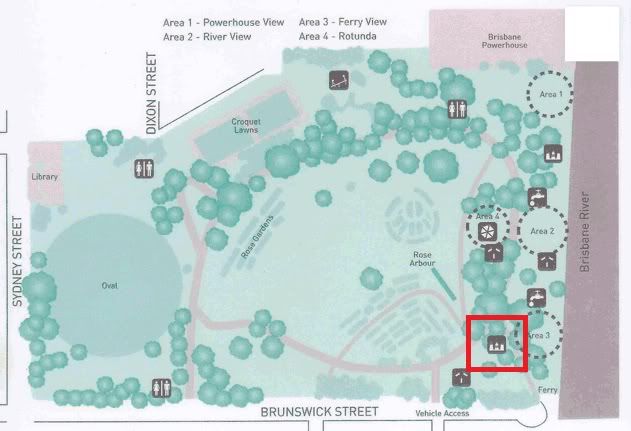 When: the 10th of November at 11am. Stay as for as long or as little as you like.
Where: New Farm Park
BYO: Meat, Salad, or Drinks
Public Transport:
* New Farm Park is very well serviced by ferries and buses. Use www.translink.com.au