%PM %833 %Africa/Abidjan, %2011 %Friday:%Nov %p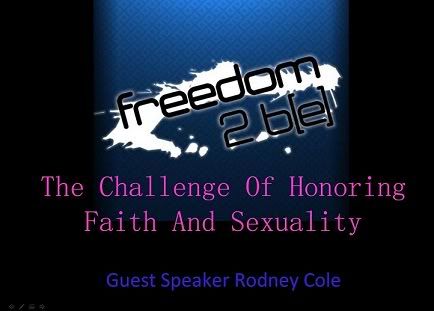 We have the pleasure of welcoming Rodney Cole along to our November chapter meeting.
Rodney works for one of the leading church missions in Australia, and will talk about his work in mental health, being out in a church based organisation and the ongoing challenge of honouring both our faith and our sexuality.
Bound to be an informative night with quality discussion.
WHEN: Friday, November 4th 2011
TIME: 7.00pm for a 7.30pm start
WHERE: ACON Building, 414 Elizabeth Street, Surry Hills
Click here for the map.
After our formal meeting you are welcome to join us for a drink or dinner at the nearby Royal Exhibition Hotel. STAY AS LITTLE OR AS LONG AS YOU LIKE. GUESTS WELCOME
For more information, please contact 0409243009 or email [email protected]